Have you thought about what copier options you want?
Auto Feeder, Duplexer, Scanning, Printing, Faxing, Stapling-Booklet Finishers?
We can help you get all the options you want at a price you can afford.
When you are ready to get more information about leasing copier, call us at 919.876.1767, we're here for you.
We offer several leasing options. The first and most obvious difference is price, with us you will start with a lower price. We provide great refurbished copiers as low as 25% - 50% off the price of a new copier. Many small business can't afford new copiers and but with our refurbished copiers leasing is affordable.
Here are some typical copier leasing options we can provide:

Leasing a Refurbished Copier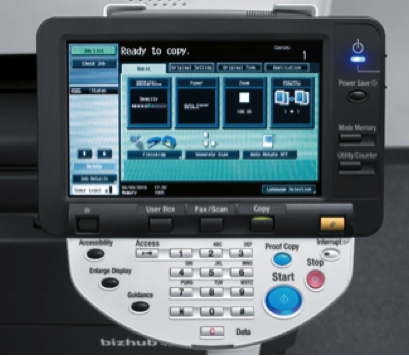 Get more for your money, lease a copier 25% to 50% off the original price.
There are additional benefits that will help your business when you lease a copier with Sound Office Solutions. One is that we can further reduce your  out of pocket cash by incorporating your service contract price into your lease. This can reduce your monthly payment significantly. Secondly, unlike our competitors, all our leases have a $1 buyout option at the end of your lease. You have the choice to continue using your copier at the end of your lease at no additional cost. This can be a huge savings.
Other Benefits of Leasing a Copier:
1 Leasing provides fixed-rate financing over the term of the lease with payments that are predictable and easy to budget.
2 Leasing offers 100% financing of equipment and its associated costs, service contracts and other costs can be included.
3 Flexible end-of-term options allows you to make the best possible decisions - at the end of the lease term.
4 Leasing can have tax advantages.
Copier Type Low Volume Mid Volume High Volume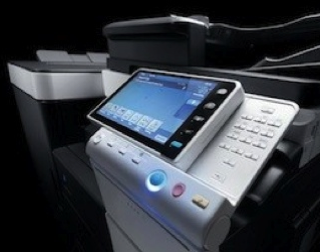 Based on a 48 month lease plan
PO Box 61414 • 5720 Capital Blvd., Suite M • Raleigh, NC 27616 • t 919.876.1767 • f 919.876.3767
Speed
New Price
SOS Price @ 50% Off
Your Lease Payment
20-30 ppm
$5,000 to $10,000
$2,000 to $2,500
$65+ per month
30-40 ppm
$10,000 to $20,000
$2,500 to $5,000
$80+ per month
40-60 ppm
$20,000 to $30,000
$5,000 to $7,500
$135+ per month