A family owned and operated business, providing fast, dependable copy machine sales and service in the Raleigh area since 1999. Helping businesses, small and large, maintain an uninterrupted work flow with quality refurbished copiers at half the cost.
Our technicians are trained to work with all models of Konica-Minolta copiers. They are intelligent, educated and motivated to help you. Sound Office Solutions employ only the best to make sure your copier or printer is running perfectly from the electric motors and clutches that move the paper through the copy machine all the way to the print driver that sends your important documents to print. There is no issue we can't solve and no problem we haven't seen. We have fast response, high satisfaction and the best repair record of any copy service machine in the Raleigh Area.
Call us for your office copier solutions.
919.876.3767

The Sounds Office Solutions Team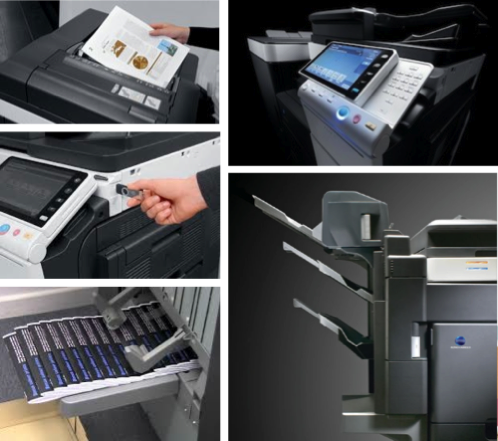 PO Box 61414 • 5720 Capital Blvd., Suite M • Raleigh, NC 27616 • t 919.876.1767 • f 919.876.3767